MonTerra is an aspirational estate development just minutes north of Cochrane. It is a place for homeowners seeking a custom estate home on an expansive residential lot. MonTerra is the place for views and vistas, pathways and parks, and a neighbourly, country charm.
Well Crafted Architecture
In MonTerra, Aspen Creek Designer Homes will offer the best in design and craftsmanship and the community's architecture program will produce streetscapes that are complementary but unique to each resident. The community has a range of lot configurations and sizes, a variety of mountain, lake and creek views, and the options of different garage orientations including side-car garages.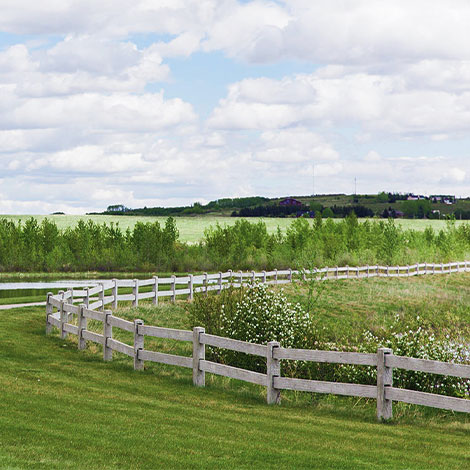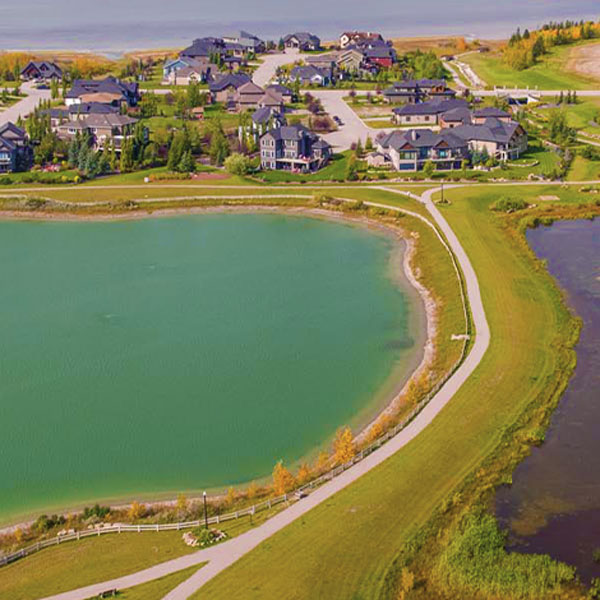 Affordable Homes
Affordability is perhaps MonTerra's greatest asset - land has been priced to attract early purchasers who seek value in both their community location and their home. New community parks will be constructed throughout 2020 and 2021, adding to the aesthetic of current homes, streets and pathways.
Ideal Location
MonTerra is the ideal location for young and new families, emerging empty nesters and couples. From right-sized bungalows to large two-story homes, MonTerra will give homeowners room to breathe.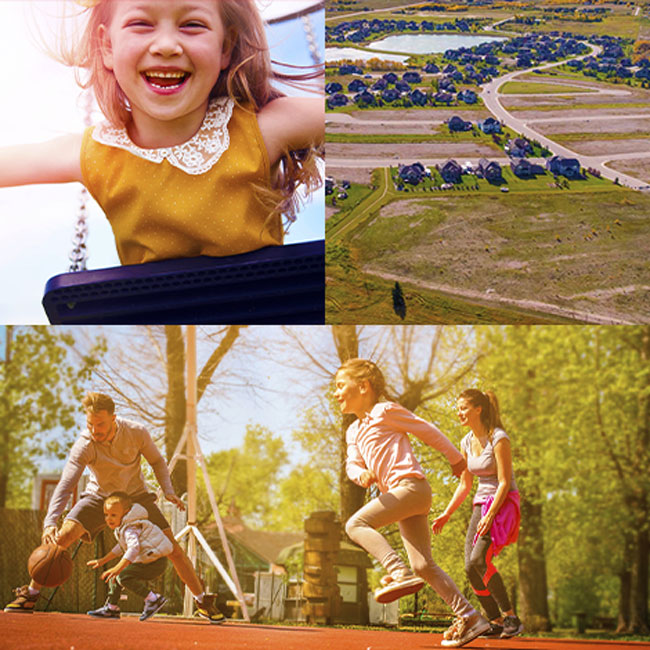 Living at MonTerra
Nestled perfectly between the Rocky Mountains and the bustling energy of urban Calgary, MonTerra on Cochrane Lakes provides room to breathe without losing your connections. Expansive residential lots set MonTerra apart, with most reaching 80'x150' (12,000 ft²) and all lots backing onto green spaces.
The interior footprint allows for more amenities on the main floor of your home, while the abundant yards allow more room for kids to play. And three-car garages and RV storage areas in side yards ensure you have the space for all of life's toys.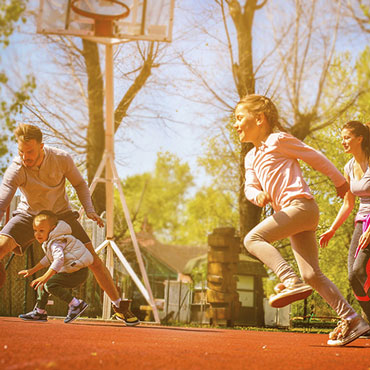 New community parks will be constructed throughout 2020 and 2021, adding to the community's lifestyle and amenities.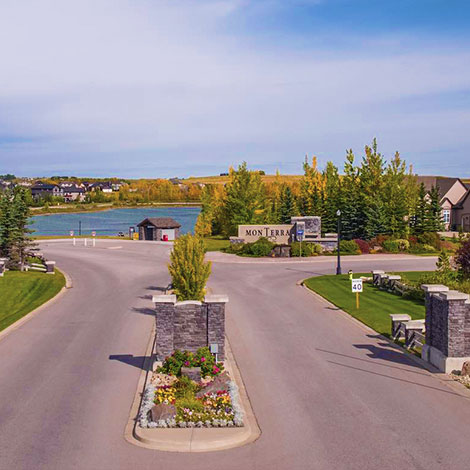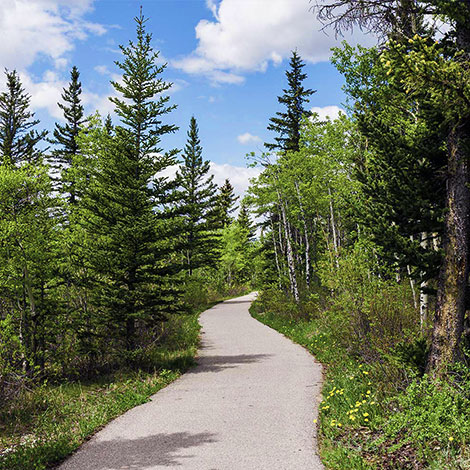 Trails and pathways - walking, jogging or family outings are a step away in MonTerra.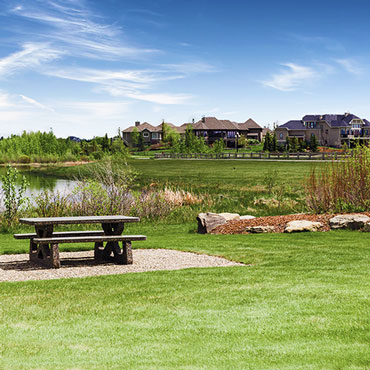 In 2021, MonTerra Phase 2 will be home to a new community pavilion and park – perfect for community and family gatherings.
Water features in MonTerra including Buford's Creek create a tranquil setting for walks and adventure.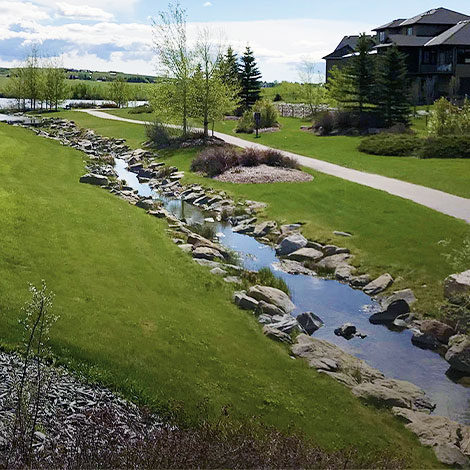 MonTerra's vistas and views are some of the community's greatest assets.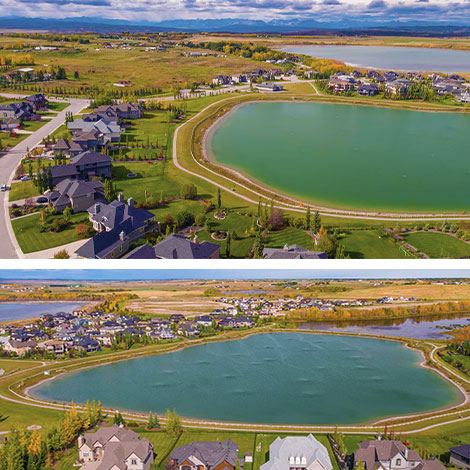 BUILD YOUR HAPPY PLACE
IN MONTERRA
Let's Build Your Happy Place.
×